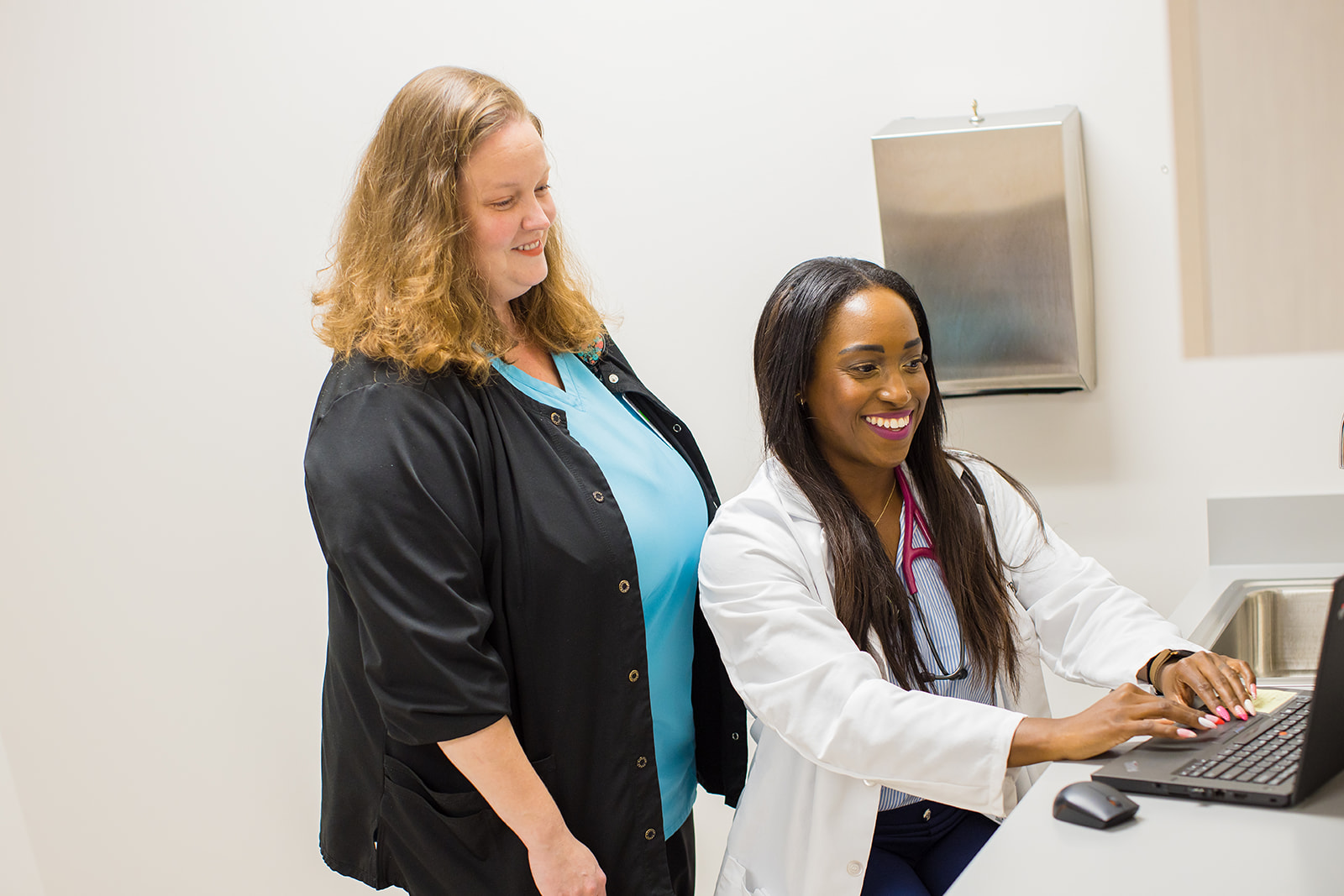 Outpatient Services, are any of those services that do not require the patient to be checked into the hospital for long durations of time. Lawrence Healthcare offers many of these services including: Cardiopulmonary, Laboratory, Radiology, Emergency Care, Specialty Clinic Care and Rehabilitation Services.
To set up an appointment for any of these services, please contact the individual department, or you may call the hospital switchboard:
Phone: (870) 886-1200
Cardiopulmonary Services
The cardiopulmonary department, located down the hall from the x-ray department, encompasses several services including:
EKG (Electrocardiography), MDI teaching, Ventilator management, Arterial blood gas puncture and analysis, Administration of medications by aerosol and other routes, Chest physiotherapy, Oximetry Intubation and extubation, IPPB (Intermittent Positive Pressure Breathing), Incentive spirometry, Aerosol therapy, Bedside therapy, Critical care transport, Artificial airway care, Cardiopulmonary resuscitation, Bronchial hygiene, Pulmonary function testing, Bi-level ventilation, Continuous nasal, and CPAP/BIPAP care. Our services are provided by certified respiratory therapists who are licensed by the state of Arkansas.
Phone: (870) 886-1240
Fax: (870) 886-4138
Emergency Services
What To Expect During Your Visit
Arrival: Lawrence Memorial Hospital's Emergency Department is staffed with licensed personnel and a physician 24 hours a day, 7 days a week. Our goal is to be your first choice in community healthcare.
Triage: Your medical condition will be assessed, and your medical record is initiated shortly after arrival. The triage nurse will record your vital signs (blood pressure, pulse, respirations, and temperature). He/She will also assess your pain level, obtain a brief history of your current and past medical problems, medications, and allergies.
Registration: The clerk will ask for your up-to-date information either at the desk next to the triage area or at the bedside. You will then be taken to an exam room or waiting area until a room is available, based on the severity of your case.
Assessment: The nurse will obtain more detailed information from you and build upon the assessment that was started in the triage area.
Medical Screening Examination: A physician will perform an examination and determine the status of your emergency and provide the appropriate treatment based on his findings. This may include blood analysis, X-ray, ECG, or other diagnostic tests, medications, and/or transfer as needed.
Phone: (870) 886-1268
Fax: (870) 886-4111
Laboratory Services
You do not need an appointment to receive convenient, personal care. Since nearly all our tests are analyzed in our lab, your results can usually be sent back to your doctor within hours. Urgent tests can be performed immediately so that you do not have to wait and wonder. Our lab technicians are available 24 hours a day 7 days a week. Some tests performed at Lawrence Memorial Hospital include:
Throat cultures and other cultures
Cholesterol and blood lipid studies
Complete blood counts and tests to monitor anemia
Glucose and diabetes testing
Blood clotting tests
Tests to monitor the effectiveness of drug treatment
Tests to detect occult bleeding Potassium Sodium
For more information please contact us at:
Phone: (870) 886-1256
Radiology Services
Lawrence Memorial's Radiology department is equipped to meet your x-ray needs. We provide superior images and high quality results so your physician can have a clear picture of what's going on inside your body and detect problems in their earliest stages, which can often mean a cure.

Our services are available 24-hours a day for emergencies. Our licensed technologists and board certified radiologists use state-of-the-art equipment to perform a variety of therapeutic and diagnostic imaging procedures. Test results can be faxed directly to your physician.
Radiology services at Lawrence Memorial Hospital include:
General Radiology & Fluoroscopy
Computerized Tomographic Scanning (CAT SCAN)
Alliance Magnetic Resonance Imaging (MRI)
Ultrasound
Bone Mineral Density Testing
Mammography
Insurance information and appropriate diagnosis and applicable medical history required on all orders. This is needed at the time of scheduling prior to exam. If your patient needs scheduling accommodations please let our staff know, we will be happy to accommodate patients outside of our normal hours of operation when needed.
Scheduling: (870) 886-1244 (Option 5)
Fax: (870) 886-3616
Lawrence Memorial Hospital utilizes the Radiologist at Associated Radiologists, Ltd located at 910 South Main in Jonesboro, AR 72401.
Rehab Services
Lawrence Healthcare Rehabilitation Services offers physical, speech and occupational therapy. Physical therapy deals with rehabilitating physical dysfunctions, speech therapy deals with speech disorders, and occupational therapy uses a productive or creative activity to treat or rehabilitate physically or emotionally disabled people. Lawrence Healthcare Rehabilitation Services specializes in hand injuries and activities of daily living (ADL's) like brushing hair, brushing teeth or taking a bath.
What to expect during your visit
When you come in to Lawrence Healthcare Rehabilitation Services, the physical therapist will give you a health assessment, and go over your history and physical with you. You'll have to sign a consent form for treatment. There will be an evaluation process, and then you will be given a treatment plan. The therapist will remain in close contact with your doctor during the entire treatment in order to adapt it for achieving the maximum outcome for you.
Location and Hours and Scheduling an Appointment
We are located at 1315 W. Main Walnut Ridge, Arkansas 72476
Our hours are 8:00 am – 12:00 pm and 1:00 pm to 5:00 pm Monday through Friday. To get information about scheduling an appointment talk to your physician, or call us at:
Phone: (870) 886-2443
Fax: (870) 886-3289
Sleep Study Services
Lawrence Memorial Hospital also offer sleep studies to our patients. Sleep studies help doctors diagnose sleep disorders such as sleep apnea, periodic limb movement disorder, narcolepsy, restless legs syndrome, insomnia, and nighttime behaviors like sleepwalking and REM sleep behavior disorder.
A sleep study is a non-invasive, overnight exam that allows doctors to monitor you while you sleep to see what's happening in your brain and body. For this test, you will go to a sleep lab that is set up for overnight stays—usually in a hospital or sleep center. While you sleep, an EEG monitors your sleep stages and the cycles of REM and nonREM or NREM sleep you go through during the night, to identify possible disruptions in the pattern of your sleep. A sleep study will also measure things such as eye movements, oxygen levels in your blood (through a sensor—there are no needles involved), heart and breathing rates, snoring, and body movements.